Basketball
Basketball has developed a truly global following, and countries throughout the world are now competitive in a domain that was once dominated by a single nation. In 1992, when the Dream Team represented the Unites States at the Olympic Games, the outcome – at least for the gold medal – was a foregone conclusion. In the years since, basketball's trajectory has been trending ever upward and a number of powerhouse nations have emerged. Swiss Timing is proud to be a part of that growth.
Swiss Timing and Basketball
The importance of analysis and statistics has increased dramatically among basketball coaches, commentators, and media in recent years. At the same time, spectators have asked for detailed information that allows them to study tactics from the opening tip-off to the final whistle.
To meet these evolving needs, Swiss Timing developed a bespoke scouting system for basketball. The intuitive easy-to-use system can be operated with a mouse or a computer touch screen. The experienced Swiss Timing service team is able to provide all the data service necessary for individual basketball games and full tournaments.
Purpose-designed scoreboards display team names as well as player and referee data, which are entered before the game begins. From the opening seconds, the scouting system makes it easy to capture all relevant information. Parameters like blocked shots, assists, turnovers, steals, fouls, rebounds, and passes can be individually defined and transferred instantly to a database. This means that TV viewers, commentators, Internet users, and spectators have real-time access to all the important information. Cumulative statistics for a game or for a tournament can be generated with the touch of a button.
Scope of Swiss Timing services  
Timekeeping and scoring in basketball – especially with the importance of statistics in the sport – requires extensive Swiss Timing support.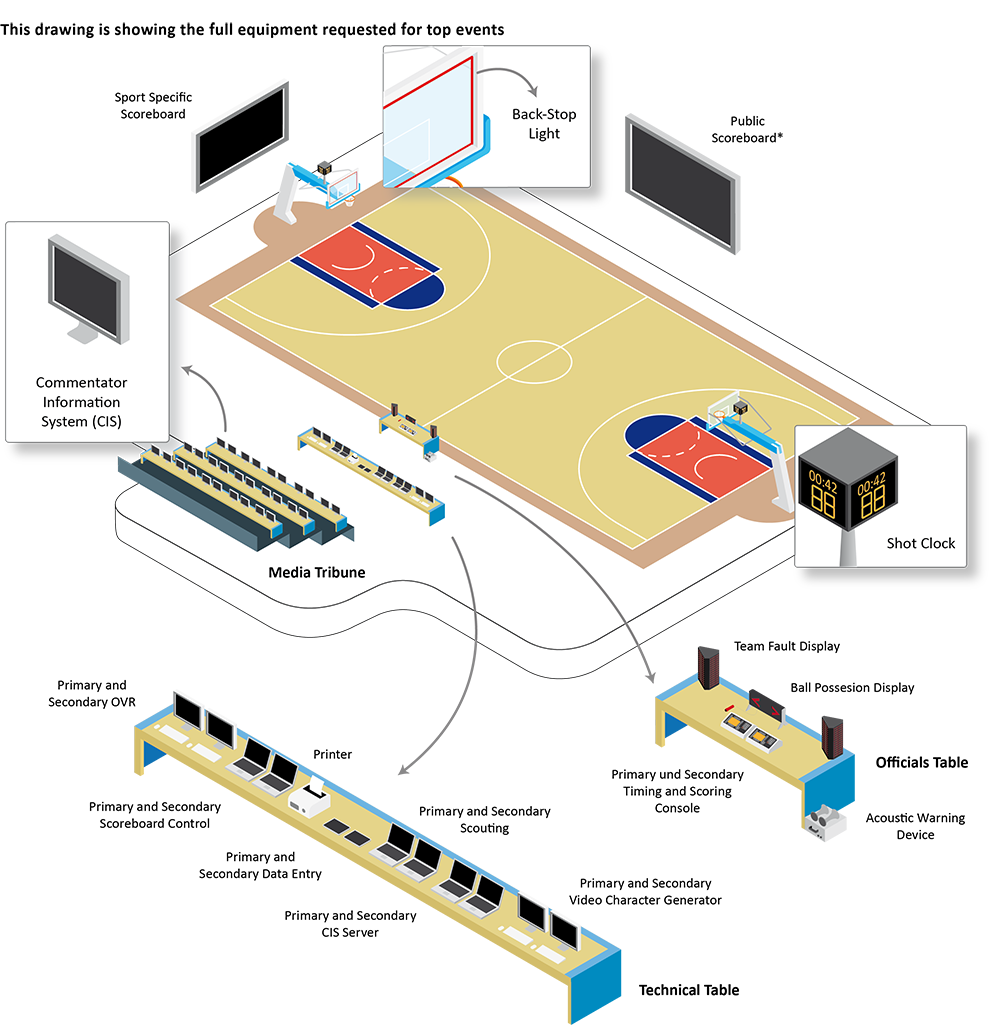 Products